Company history and philosophy
In 2000, Jan and Peter Oltmann founded Fredenbecker Technik & Handels GmbH with headquarters in Stade. From there, the company offers everything in the field of marine equipment that is required for seafaring. With André Cord Eggert, an outstanding expert for marine equipment could be won as managing director.
Initially, the trading company took over the equipment of the ships from the Oltmann Reederei. This mainly involved equipping modern container ships. At this early stage, the focus was already on the quality and safety requirements of the on-board equipment and the standards that had to be met.
12/2021
Change of Managing Director

André Eggert has left the company after many years of cooperation. As of 01.01.2022, Ms. Martina Werner will be appointed Managing Director.
06/2021
Merging of the two warehouses and the office staff

Warehouse in Hamburg / Employee in Stade
12/2020
Retroactive connection Mare to FTH

Economic separation of Shipping company Oltmann mbH & Co. KG and FTH
03/2020
Change of Managing Director

Resignation Jan Oltmann and Peter Oltmann
Admission Anika Oltmann
05/2019
Acquisition of Mare Safety Products GmbH, based in Wentorf near Hamburg, Germany
06/2012
First trainee has completed her apprenticeship and has been taken on

Martina Werner – current employees
02/2009
Relocation from Fredenbeck to Stade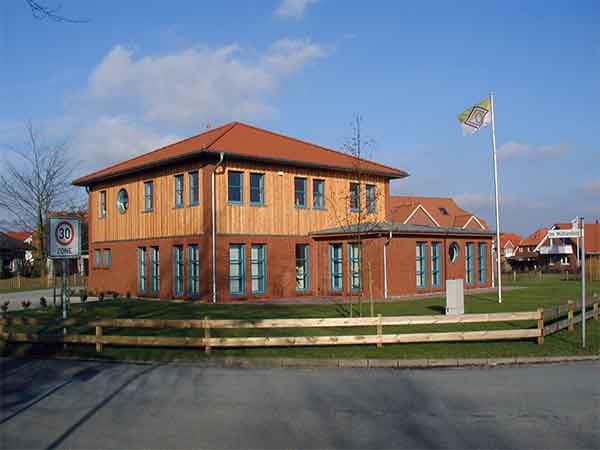 Today, we are proud to look back on 20 years of continuous development of our trading company. For a long time now, we have not only been supplying the ships of Reederei Oltmann, but have also built up a solid base of satisfied customers over the years. The decisive factor for this success was the constant orientation towards our corporate philosophy.
We have a steadily growing and very extensive delivery program for all equipment of the needs of seafaring. We place high demands on the quality of these products, which must function reliably despite sometimes adverse conditions. Our product catalog is rounded off by our reliability and consulting expertise in selecting the right equipment for our customers.
Our entire team does everything in its power to provide you. In doing so, we draw on our large stock of machine tools, spare parts working materials, which we keep ready for you at our warehouse locations in Hamburg and Pusan and can deliver to you quickly.
When standard solutions are no longer sufficient, we are your contact for the supply of custom-made products. Due to the excellent cooperation with our suppliers, we can offer you individual products at a good price-performance ratio. Thus, today we supply everything you need to equip your ships, from complete refits to individual custom-made products.
The number of employees has developed just as continuously as our customer base. Today, a total of eleven dedicated colleagues work at Fredenbecker Technik & Handels GmbH under the management of Anika Oltmann as representative of the next Oltmann generation and Martina Werner.
Strategies for an optimistic view of the future
In order to maintain the quality standards and success of FTH in the long term and to strengthen the knowledge and self-confidence of our employees, we rely on permanent training and further education in measures that are individually tailored. After all, only by constantly addressing new subject areas and technologies can we continue to operate successfully in the market in the long term.
With our employees, we are well positioned to expertly answer your questions about new technologies as well as the increasing digitalization in shipping.
May 2019 saw the acquisition of Mare Safety Products GmbH, based in Wentorf near Hamburg, whose product range was integrated into the portfolio. As the next important milestone in our company history, the final spatial consolidation of office and warehouse is now planned for the middle of 2021.
With our range of services, which we design entirely according to your requirements, we look forward to the future with excitement and are well equipped to meet the challenges that new technologies and advancing digitalization will bring to the shipping industry.
Learn more about Fredenbecker Technik & Handels GmbH
Learn more about the offer of Fredenbecker Technik & Handels GmbH.
Technical marine equipment
Measurement and control technology

Mare Safety Products GmbH
Mare Safety Products GmbH from Wentorf has been merged with Fredenbecker Technik & Handels GmbH from Stade. The business of the former Mare Safety Products GmbH will be continued unchanged by the Fredenbecker Technik & Handels GmbH branch in Wentorf.