Our delivery program as product catalog
.
As Fredenbecker Technik & Handels GmbH, we have already been successfully active as a ship chandler for the maritime industry for more than 20 years. Over the years, trusting partnerships have developed with many customers, which pay off for both sides. Customers appreciate our know-how and reliability as much as our willingness to break new ground with them and solve individual problems with creative expertise.
Our delivery program as a product catalog provides an overview and direct comparability
The purchase of technical marine equipment/ is also always a matter of trust. At sea, every piece of equipment is exposed to special stresses which it must withstand as well and as long as possible without failure, which is a more than important aspect for both ship owners and crew. We therefore aim to constantly maintain and further improve our level of advice and product quality in order to live up to the trust our customers place in us. This approach is also reflected in our current product catalog.
Product Catalog
of the former Mare Safety Products GmbH
English & german translations
Unique codes for order placement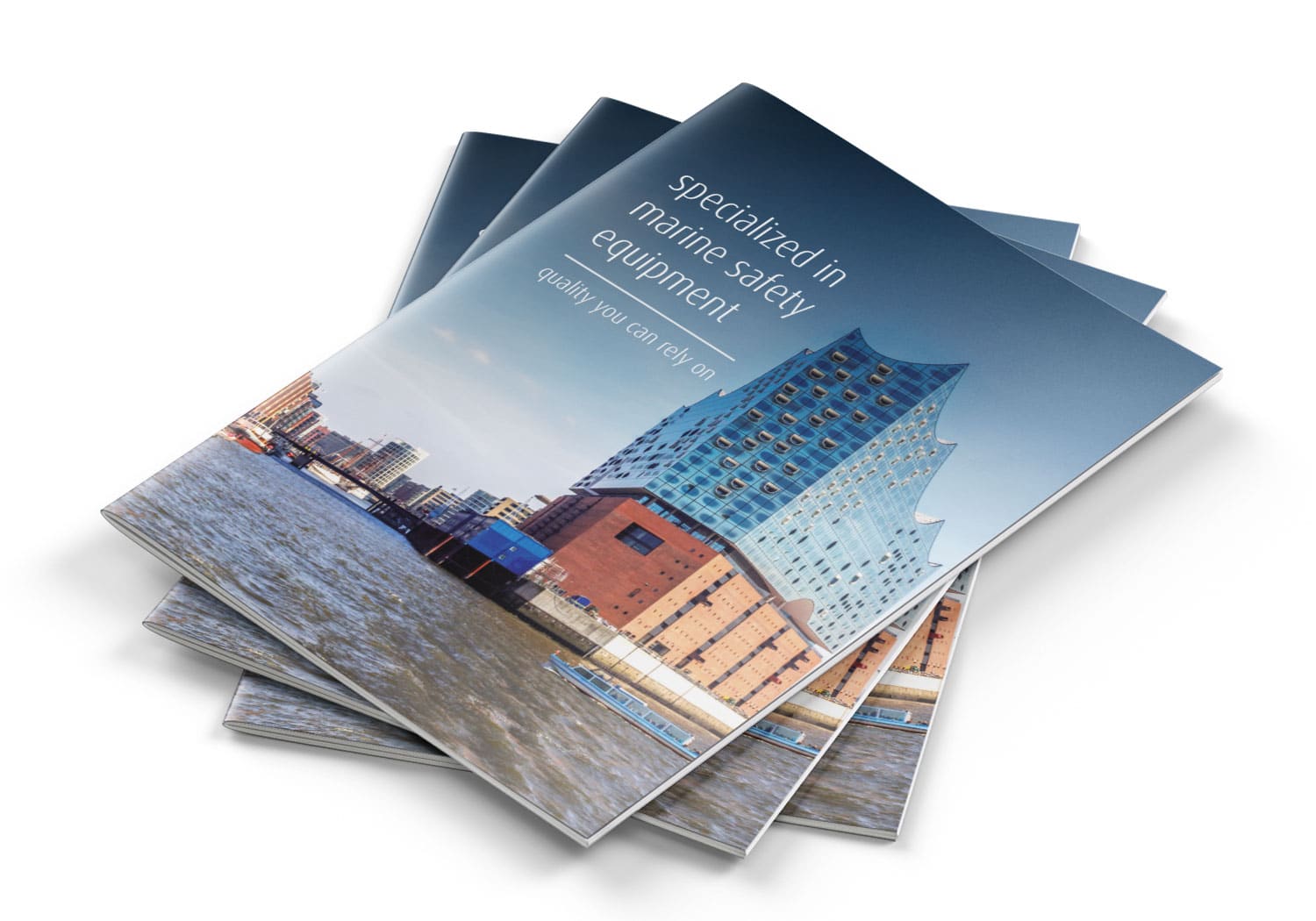 Contact and request offer
We procure not only equipment for seagoing vessels, but also technical requirements for land-based companies at short notice and at attractive prices due to low administrative costs and favorable purchasing conditions.
Send email
Fields marked with an (*) must be filled in.
Alternative contact options
Phone: +49 4141 / 40 700 30
Fax: +49 4141 / 40 700 39
Kitchen equipment, bathroom equipment, electrical appliances, hygiene products, office supplies and much more
read more
Broad product range for all ship areas from one reliable source – this creates safety
In this carefully compiled catalog you will find our range of high-quality products. Divided into different categories, clear presentation methods ensure quick comparability of all relevant key data, including the net price. Short product descriptions summarize the performance features of the individual product. With the articles from our catalog, we provide your ships with everything you need for equipment on deck, in the engine area and all other relevant areas of operation, such as safety, communication, fire protection, loading and unloading, cargo safety, etc.
Ships and their crews face new challenges every day, which are made easier by adequate ship equipment. With our range of equipment, we ensure that crew members can feel comfortable and safe even on longer voyages. We enable fast delivery from our warehouse locations in Hamburg and Pusan. From here, we have already equipped numerous ships that are at home all over the world and are also therefore dependent on reliable ship equipment in the long term.
See our product catalog to convince yourself of our wide range of products and contact us if you have any initial questions or would like individual advice tailored to your requirements!
Our portfolio
Discover our products and services.
Measurement and control technology

Mare Safety Products GmbH
Mare Safety Products GmbH of Wentorf has been merged into Fredenbecker Technik & Handels GmbH of Stade. The business of the former Mare Safety Products GmbH will be continued unchanged by the Fredenbecker Technik & Handels GmbH branch in Wentorf.